inside champion
ABOUT brian
Brian Cuban is an author whose Amazon best-selling book "Shattered Image: My Triumph Over Body Dysmorphic Disorder," chronicles his first-hand experiences living with, and recovering from eating disorders, drug addiction and Body Dysmorphic Disorder (BDD). Brian speaks regularly about his recovery, childhood bullying, fat shaming and breaking the male eating disorder stigma. He has spoken at prestigious locations such as the University of North Carolina Center For Eating Disorder Excellence. He has delivered the keynote address at prestigious events such as the Entertainment Industries Council 3rd Annual Media And Mental Health Awards. Brian has appeared on national talk shows such as the Katie Couric Show discussing the above issues. Brian also writes extensively on these subjects. His columns have appeared on CNN.com, Foxnews.com, The Huffington Post and in online and print newspapers around the world.
Click here for more information on Brian's book "Shattered Image: My Triumph Over Body Dysmorphic Disorder".
Based in Dallas, Texas, Cuban is the former segment host for "Brian Cuban's Legal Briefs" on EyeOpenerTV, and founder of his blog, The Cuban Revolution. Additionally Cuban is a lawyer and activist specializing in 1st Amendment issues and hate speech and has lectured on the topic in major media outlets and conferences around the world. For more information, visit www.briancuban.com.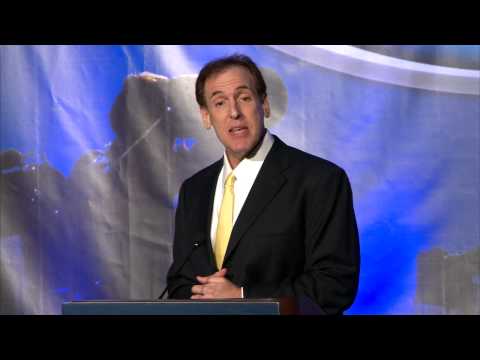 TESTIMONIALS
"Brian Cuban spoke to nearly 2,000 at risk students at Speak to Me, Inc's Steps Against Bullying™ Interactive Health and Anti-Bullying Campaign Rally and his talk was so Inspiring to both the children and adults alike! Brian was able to channel the essence of a child's mind and provide the advice of a responsible adult. The message that, "it's okay to love who you are"…was the greatest take away and those 2,000 students, youth and adults will never forget it! The adults listening were reminded and able to realize that the possibilities and choices our children are facing are real. Quoting an 8 year old spectator, "I really liked that Cuban guy, he was really brave to say he was a bully…I am really proud of him!" We would love to have Mr. Cuban back again for this event and many other events to come. He is truly an inspiration and his story has so much to offer to nearly any
audience."
Brentney Parks
Chair – Speak to Me, Inc 501(c)3 Non-Profit
Las Colinas, TX
"Mr. Brian Cuban is an inspirational speaker. His forthright delivery speaks to audiences of all ages and both genders. He has broken down barriers for men to speak frankly about their struggles with eating disorders, body dysmorphic disorder, and addictions. Both those who have been bullied, and those who have bullied others can profit from the stories of his childhood and how bullying contributed to his later struggles. He answers questions openly and honestly and is genuine in the telling of his story and his recovery journey."
Cynthia M. Bulik, PhD,FAED
Distinguished Professor of Eating Disorders
Department of Psychiatry, School of Medicine
Professor of Nutrition, Gillings School of Global Public Health
Director, UNC Eating Disorders Program
Co-Director UNC Center for Psychiatric Genomics
"Brian is an amazing speaker and author!"
Sarah Crilley-Hill Speakers Bureau Director for Real News PR
"The thing that sets Brian apart from so many other keynote speakers is his passion for this cause. He wants every opportunity to educate the community and show people that it's okay to seek help. His story is raw, uncut, real, and relatable, for anyone who has ever gone through something that is difficult to speak about. He is passionate, articulate, motivational and inspiring."
Emily Doer
Founder of Tea for ED
"I first met Brian in Austin in 2012 at the Austin NEDA walk… where he shared his story. Immediately, I saw that Brian is one passionate guy that is on fire to tell those struggling… that there is hope… and to make speakable many of the things he thought he never could. His recently released book "Shattered Image" takes you on a journey of his… highs… his lows… his shame… his hope… his recognition that he is worth it… and his real and honest recovery from Body Dysmorphic Disorder… an eating disorder… and an addiction. Brian spoke in 2012 at the DFW iaedp Chapter Gala and jumps at many other opportunities to share his amazing story. As President of the DFW iaedp Chapter, it was an honor to present him with the "2013 DFW iaedp Chapter Community Member of the Year" Award for his commitment to explain the seriousness of this disorder, encourage people to face their addictions, and help them understand that they can find hope and happiness. Thanks Brian for all you do!"
Shannon DeVilbiss President at DFW Chapter – iaedp
"As the Keynote Speaker for the 2013 SWPA Media and Mental Health Awards, Brian Cuban was simply outstanding. From our very first contact straight through the planning stage, the pre-event media interviews, and the event itself, Brian was a consummate professional to work with who delivered a compelling and thought-provoking look at Body Dysmorphic Disorder from a deeply personal perspective. Brian's style and straightforward delivery is refreshing, all his life's experiences come together to shed light on a disorder in a way that leaves his audiences thinking and talking, long after he's gone."
Susan Brozek Scott President & CEO at Afterschool Buddy, Inc.
"Brian is a passionate advocate for those suffering from eating disorders and addictions. He is an excellent public speaker and provided a compelling and interesting presentation to the Dallas-Fort Worth International Association of Eating Disorder Professionals at our 2012 Gala. His television show is engaging and covers hot topics as they occur, with insight, humor and sensitivity. I recommend Brian as a true professional that you count on."
Jacquelyn Ekern, MS, LPC
Founder and President of Eating Disorder Hope & Addiction Hope
Brian IN THE MEDIA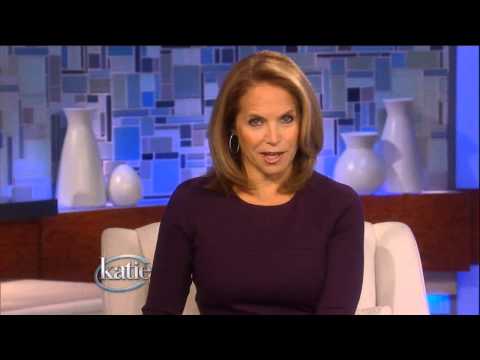 Dallas News Feature on Brian's book: http://www.myfoxdfw.com/video?clipId=9901772&topVideoCatNo=237008&autoStart=true
Eating Disorder Survivors Share Their Stories of Healing: http://www.deseretnews.com/article/865597660/Eating-disorder-survivors-share-their-stories-of-healing.html
Survivors Share Their Stories of Healing: http://www.ksl.com/?nid=148&sid=28887744
Cuban Details Harrowing Battles with Body Dysmorphia, Anorexia and Bulimia: http://www.examiner.com/article/brian-cuban-details-harrowing-battles-with-body-dysmorphia-anorexia-and-bulimia
Eating Disorders Among Men, Women and Teens a Cause for Alarm: http://www.examiner.com/article/increase-eating-disorders-among-men-women-and-teens-a-cause-for-alarm